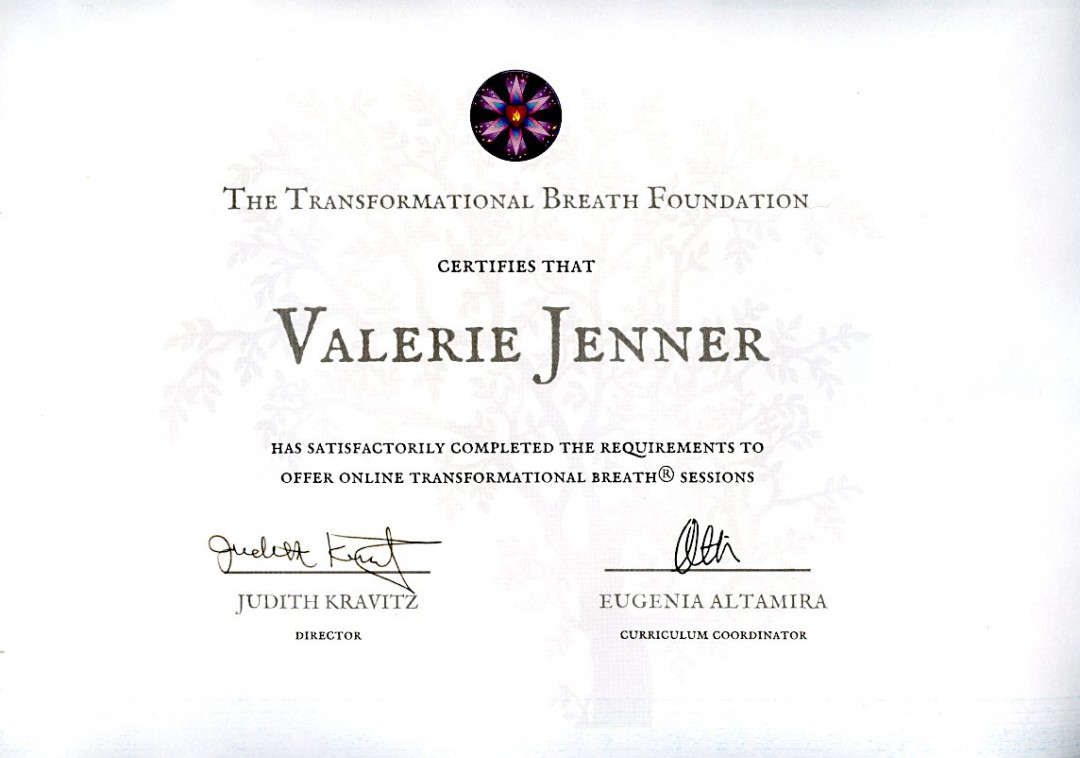 Online working now certified!
Valerie is now certified by the Transformational Breath Foundation to offer online facilitated Transformational Breath® sessions. This is good news as the pandemic continues in 2021. It means there is help with respiratory resilience, recovery from illness including Covid 19, and support with all the mental and emotional issues related to lockdown, in the safety of your own home.
Equally Valerie has been working with voice online and  help to professional users like teachers was never needed more!
So do get in touch in this changing "reality" and find some support for what you need to do.